Blitz your way into the hearts of your family during dinner time, with an extremely comforting hot bowl of steamy butternut squash soup.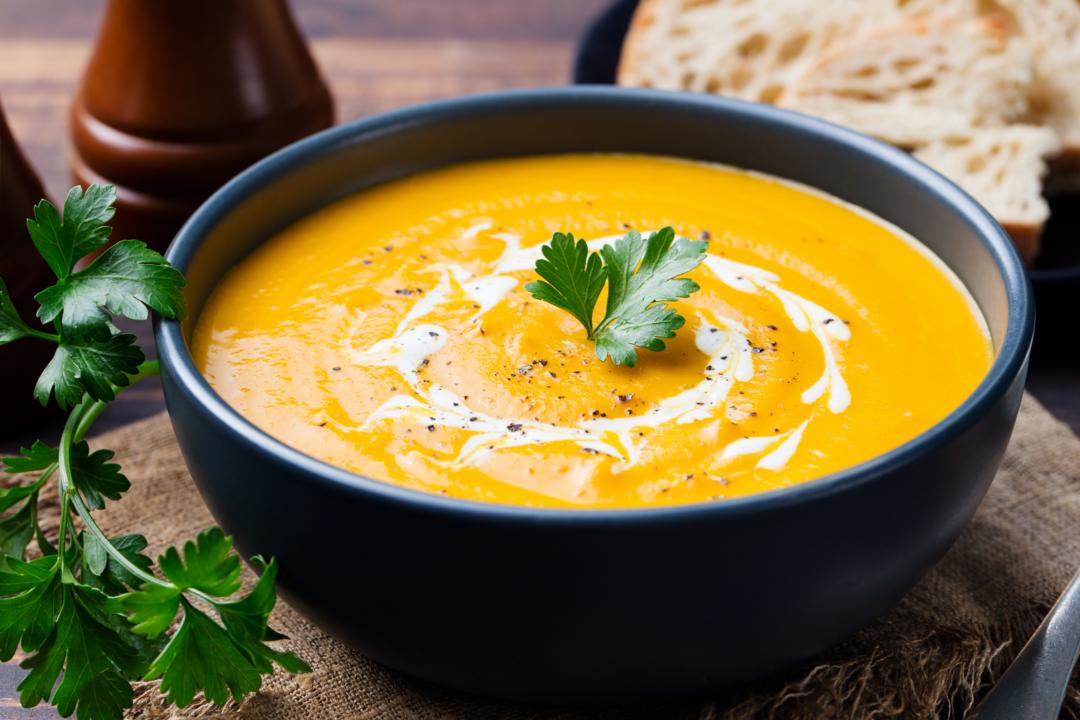 Ingredients
1 ½ kg Butternut Squash
2 Large brown or red onions (finely chopped)
3 garlic cloves (crushed)
75g ginger
500 ml chicken stock
250 ml water
3 chillies (finely chopped) or small bell pepper (red) if chillies are to spicy for you
1 tablespoon melted butter
250 ml fresh pouring cream
Few sprigs of fresh herbs: parsley, mint or chives
1 lime
Method:
Peel and pip the butternuts

Cut the butternut into about 5cm square chunks

Peel and chop the onions finely

Crush the garlic through a garlic press (otherwise finely chopped)

Chop the chillies or red bell pepper finely

Peal the ginger and cut finely

Put the onions, garlic, ginger and chillies or peppers into the melted butter in a saucepan on a moderate heat.

Cook until the onions are soft and transparent

Add the lime juice and the chicken stock (keep the zest of the skin)

Stir until well mixed

Add the water and the cubes of butternut and let it simmer for about an hour, until the soup is thick and all the ingredients are well blended together

Liquidise with a food processor or blitzer

Dish up the soup, swirl a tablespoon of cream, chopped parsley, mint or chives and the zest of the lime skin for garnish
Best served hot with a delicious bread
ENJOY!