Some of the Italian classics starts with a bit of tomato. So channel your inner "Nonna" by making this delicious pasta, a ticket to a delightfully fulfilling and delicious meal.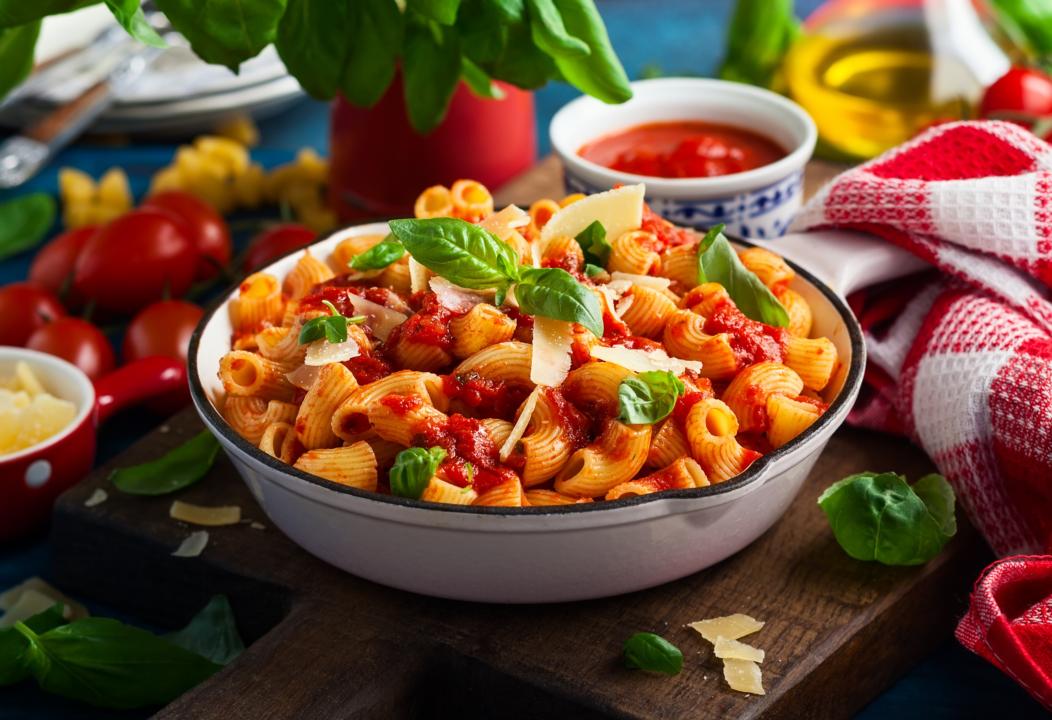 Prep: 10 minutes
Cook: 40 minutes
Servings: 4 portions
Ingredients
1 kg red ripe tomatoes (large)
40 ml extra virgin olive oil
3 garlic cloves (peeled and minced)
Handful fresh basil
Pinch of red chili flakes
1 packet penne (though you could use any pasta here)
Parmesan cheese
Pinch of Salt
Black ground pepper
Method
Cut the tomatoes in half, crosswise and remove most of the seeds (use your fingers)

Then quarter the tomatoes further

Heat the oil in a large skillet, add garlic and chilli flakes

As soon as the garlic gives its aroma off and turns golden, add the tomatoes.

Cook over high heat until the tomato begins to thicken

Use a wooden spoon to stir and help break the tomato pulp

Add the basil, either whole or roughly chopped with salt.

When the sauce is cooked, remove it from the heat and run it through a food processor / blitzer for a minute.

Cook the pasta in boiling water with a pinch of salt and oil until al dente.

Drain the pasta.

Place in a serving bowl with the sauce.

Drizzle a little olive oil over the pasta and mix well with the sauce.

Serve with grated Parmesan cheese, black ground pepper for taste and extra basil leaves for garnish.



Pair this with some delicious buttery garlic bread for a delightful meal.
Note: when you have your base of a basic tomato sauce in hand, you could do trillions of variations of this dish. Add prawns, bacon, slivers of ham or steak, or even grilled veggies. Fast-cooked is the name of the game and at a high heat so that the tomatoes retain their sweetness. And remember a watery quality signals a bad sauce.
ENJOY!