Lovely, delicate and crunchy! These baked gems are a spin on the traditional shortbread with a fruity twist.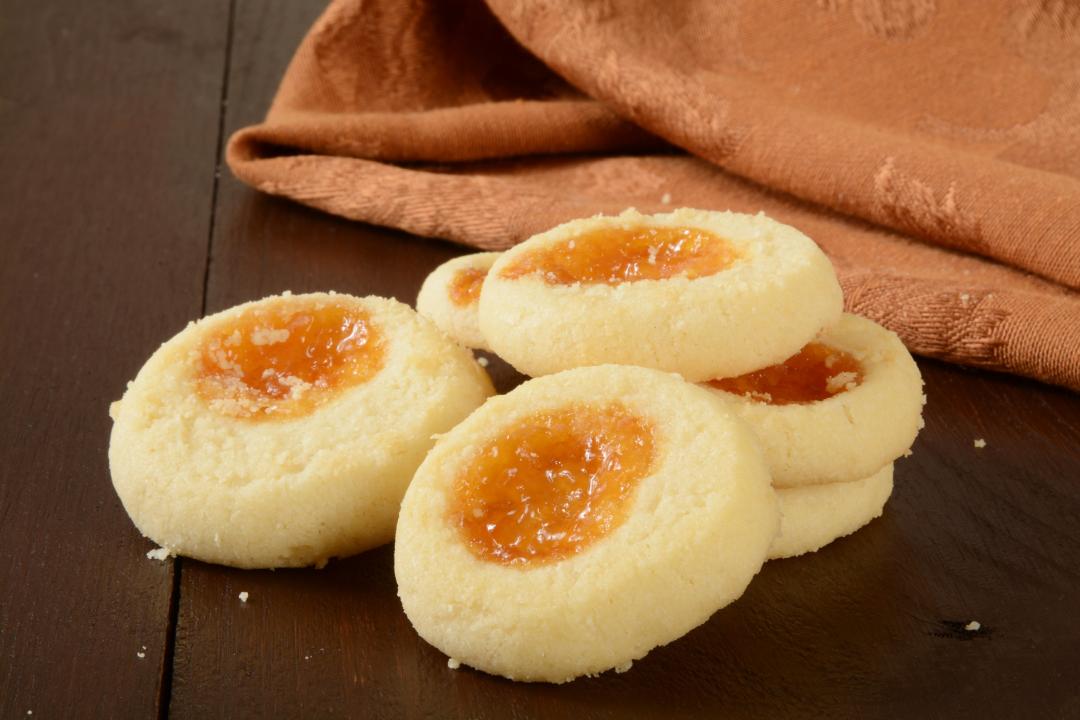 Ingredients
200 g dried apricot (finely chopped)
4 tablespoons apricot jam
4 tablespoons water
250 g butter (chopped)
100 g golden caster sugar
1 teaspoon vanilla extract
250 g plain flour
140 g ground rice flour
Method
Heat oven to 180°C
Grease and line a shallow cake tin with baking parchment
Put apricots, apricot jam and water in a small pan.
Simmer over a medium heat until thick.
Then mash the apricots a little with a fork and set to the side to cool down
Tip the butter, caster sugar, and vanilla into a large bowl.
Beat with an electric whisk until fluffy
Add flour and ground rice flour to the mixture with a wooden spoon. Mix through.
Tip it out on a bench with a bit of flour and use your fingers to make a ball of dough
Break the dough down into small balls, leaving an indent in the center of the tiny balls of dough. Place on the backing tin.
Scoop in a little of the apricot mixture into the indentations
Bake for 25 minutes until the edges are starting to turn golden
Leave to cool

Serve best with a cup of tea or coffee.
Note: Perfect homemade gift to give someone you love
ENJOY!