Celebrate stone fruit and make appetizers that your family will love. Enhance them with the delectable and rich flavours of cheese topped with fresh mint and honey. A beautiful and easy treat.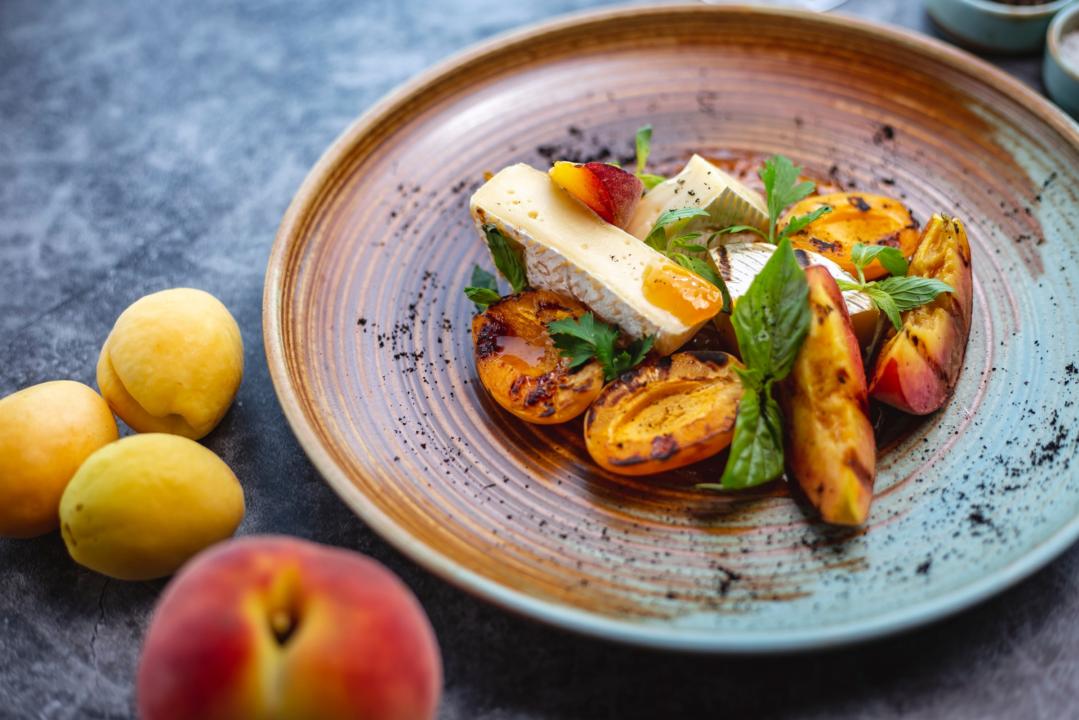 Ingredients
4 ripe peaches (halved and pitted)
8 large mint leaves
Either Brie or Camembert cheese (dependent on your liking)
Honey to taste
Method
Preheat the oven grill to very hot.
Place 1 large mint leaf on top of each peach half
Grill both sides of the peach until the peach is warm and there are char marks on both sides
Cut the peaches into quarters, and immediately place the cheese on top and between the warm peaches.
Drizzle honey over the cheese and peaches

Serve as an appetizer, starter or side dish
ENJOY!