Cheesecake with a citrusy twist. All you need to do is let it chill in the fridge to enjoy. It is that easy!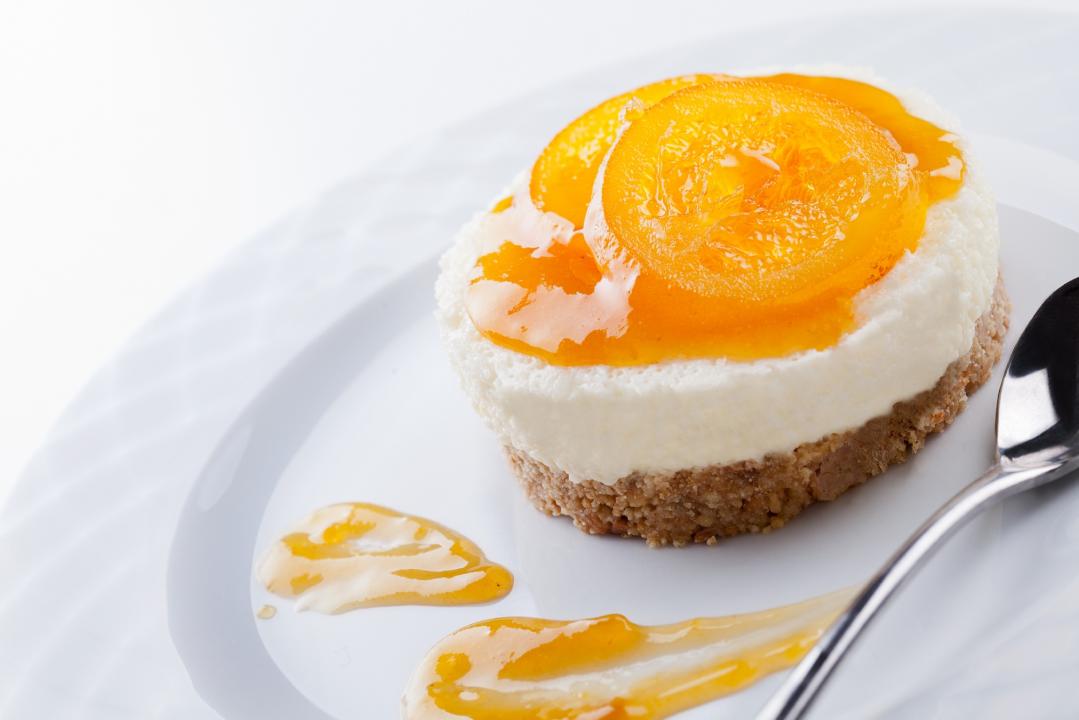 Ingredients:
15 Digestive biscuits
6 tablespoons melted butter
400 g of cream cheese
4 oranges (3 oranges grated zest and juiced)
15 ml sugar
200 g smooth mascarpone cheese
100 g caster sugar
3 tablespoons milk
184 ml of double cream
1 packet of jelly
Mint leaves
Method:
Place the biscuits in a ziplocked bag and crush them with a wooden spoon
Put the biscuits into a bowl and mix in the melted butter
Put the biscuits into a 23 cm cake tin and use the back of the spoon to spread the biscuits evenly to form a base.
Put in the tin to set for 30 minutes
Put the cream cheese, orange zest, mascarpone cheese, caster sugar and milk into a bowl and mix it until smooth
Put the cream in a clean bowl and whisk until it is a thick custard
Add to the orange mixture and mix thoroughly
Remove the cheesecake base from the fridge and pour the filling over the biscuit base, tapping it lightly on the counter to make sure it is spread evenly without any bubbles
Put in the fridge for 4 hours (overnight is preferred)
In a pan slice one orange into wheels and cook them for about 5 minutes with the sugar and 20 ml water. Cook until the sugar dissolves and become a syrup, and the oranges become sticky candy. Take off the stove to completely cool down
Use the fresh segments and squeeze the juice into a jug
Add the hot sugar syrup that was left over in the pan into the juice as well as boiling hot water to fill one cup
Mix the packet of jelly with the one cup mixture and pour over the tart.
Place back into the fridge until the jelly sets
Garnish with your orange candies and mint leaves

Note: Best served with a delicious cup of tea or a glass of orange juice.
ENJOY!