A delicious meal that is always a lifesaver! Quick and easy, mouth-watering ground beef and black bean nachos smothered in cheese. This is a fully loaded experience of absolute self-indulgence. So, what are you waiting for – dig in!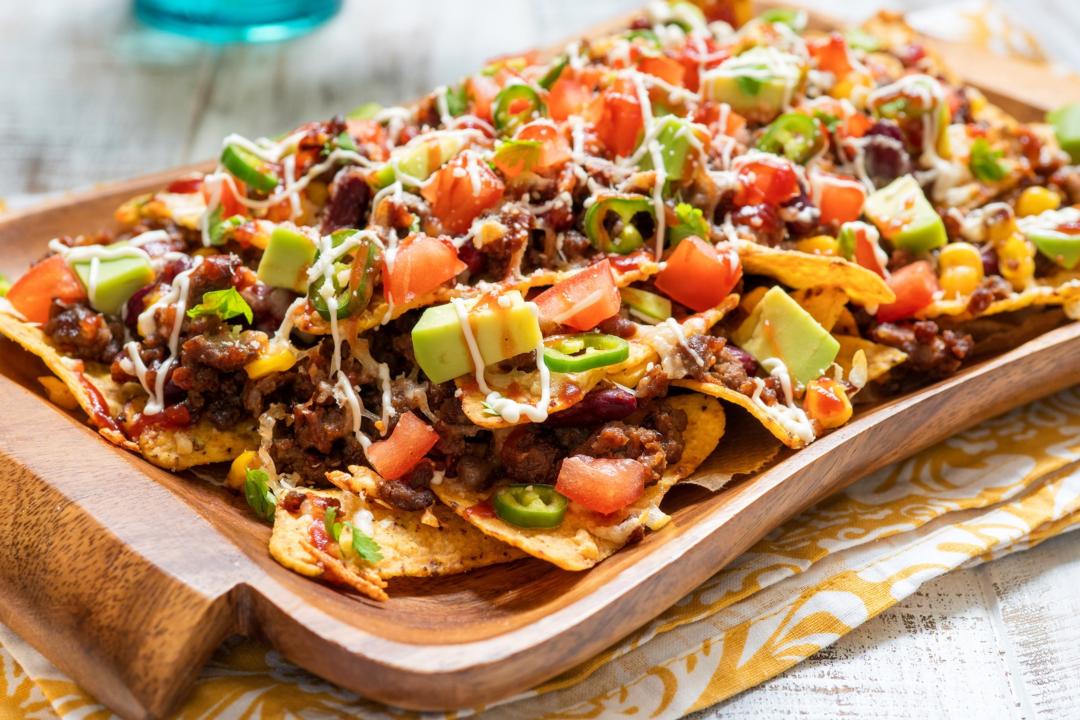 Ingredients
1 tablespoon of olive oil
1 tablespoon of ground cumin
1 teaspoon red pepper flakes
1 medium onion (diced finely)
2 cloves of garlic (diced finely)
500 g ground beef
Pinch of salt
Ground black pepper for taste
1 tin tomato and onion salsa
420 g Black beans (rinsed and drained)
500 g corn (you can cook fresh corn if you want to and cut it from the cob)
8 small green chilies (diced finely)
Nacho ingredients:
400 g corn chips
230 g cheddar cheese
230 g smoky peppery cheese (if you can't get it, use mozzarella)
1 packet of cherry tomatoes (sliced)
3 nice big avocado - sliced (or your favourite guacamole)
1 jalapeno (sliced)
Sour cream
Bunch of cilantro and fresh Italian parsley
Method:
Add olive oil to a medium saucepan
When hot, add onion and sauté until soft and translucent
Add garlic and cook for 30 more seconds
Add ground beef, cumin, salt and red pepper and cook until brown and crumbled
Add beans, corn, tomato and onion salsa and chilies
Stir and continue to cook for about 15 to 20 minutes or until most of the liquid is absorbed
Preheat the oven to 180°C
Line a baking sheet with parchment paper
Layer the chips, cheese, meat and bean mixture. Repeat by adding more chips after each meat layer
Add a combination of cheddar and smoky cheese or mozzarella on top
Bake for 15 to 20 minutes,
Serve with cherry tomatoes, avocado slices, sour cream, jalapeno slices, cilantro and parsley

ENJOY!