Enjoy family night dinner with a golden crumbed chicken topped with a delicious crispy coating of melted mozzarella cheese and a bit of zingy avocado for freshness. Simple to make and worth every single minute!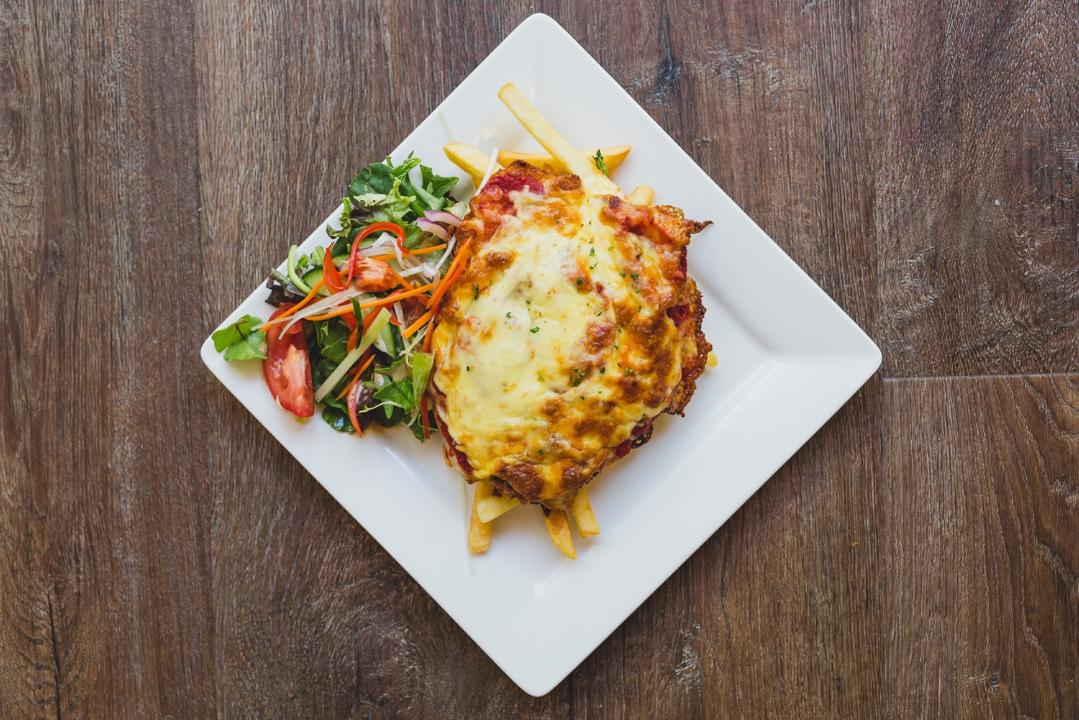 Ingredients
4 (680 g) chicken breasts (halved length-ways)
1 cup of all-purpose Snowflake flour
4 tablespoons milk
4 eggs
3 cups dried breadcrumbs (you can add crushed pistachio nuts if you want)
Olive oil or cooking spray
1 ½ cup of your favourite tomato pasta sauce (Ina Paarman's is delicious)
2 medium avocados (sliced)
Lime (juiced)
2 cup grated mozzarella cheese
Handful of cherry tomatoes
Herb salad leaves
1 grated carrot
1 grated bell pepper
Olives
3 tablespoons olive oil
1 ½ tablespoon of balsamic vinegar
6 potatoes hand cut
Salt and black ground pepper to taste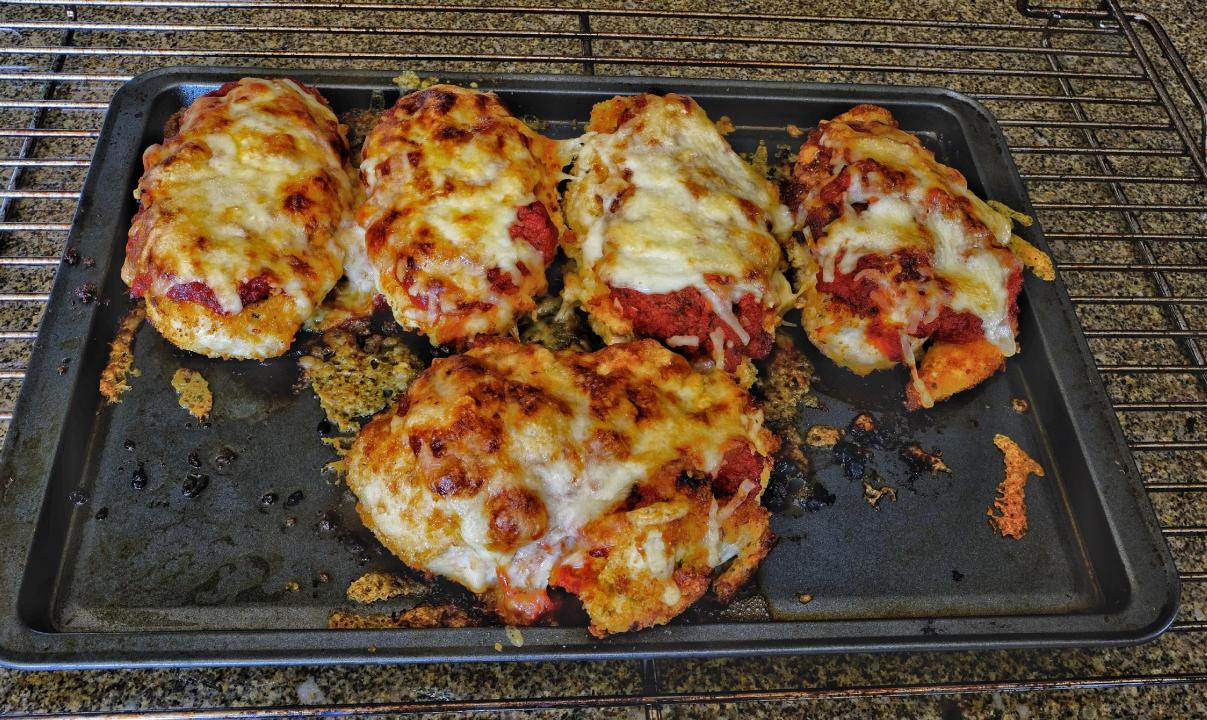 Method:
Preheat oven to 200°C
Line large baking tray with baking paper
Place chicken between 2 sheets plastic wrap
Use a rolling pin, pound the chicken until 5 mm thick
Place flour on a plate
Lightly whisk milk and eggs in a bowl
Place breadcrumbs (and pistachio nuts – optional) on a plate
Coat one-piece chicken in flour, shaking off excess, dip in egg mixture and coat in the breadcrumbs mixture pressing on to secure (do so with all the chicken pieces)
Place on prepared baking tray
Either drizzle of spray the chicken with oil and bake for 6 mins
Remove from the oven
To each chicken piece dress with 1 heaped tablespoon pasta sauce
Arrange avocado over sauce and drizzle a bit of lime juice
Season with salt and black ground pepper
Sprinkle with a heap of mozzarella cheese
Return to the oven and bake for 7 to 10 minutes (or until the cheese is crispy and the chicken is cooked through.
Hand cut your potatoes and deep fry in oil until golden and crispy (you can oven bake for 15 to 20 minutes if you prefer the healthy option)
Add your herb salad, grated carrot, grated bell pepper, cherry tomatoes and olives into a bowl
Dress the salad with salt, pepper, olive oil and balsamic vinegar
Serve the chicken on top of the hand cut fries and the salad on the side

ENJOY!