Here at the Taste Bud Battle, we aim to inspire more kids to get involved in cooking and more families to have fun together in the kitchen. Any kitchen activity is of value but just a heads-up: baking cupcakes doesn't need to be your only go-to thing! Get your kids more involved in the creation of actual meals. Allow them to help feed the family - and let the family praise and thank them for their efforts. This will make cooking with kids part of your daily routine, rather than a once-off, special occasion kind-of-a-thing.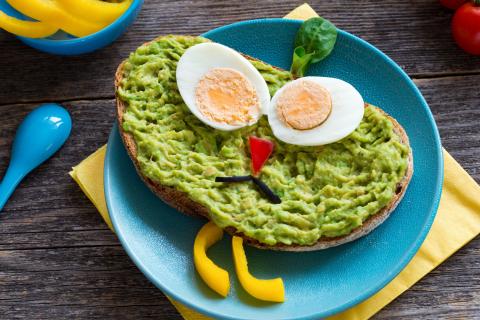 Grumpy Avocado Toast
Here are some creative breakfast ideas that kids will be super-excited to serve.
Grumpy Avocado Toast
Toasted multigrain or brown bread "disguised" by delicious smashed avocado.
* Smashed avocado: ripe avo, lemon juice, a touch of olive oil, salt and pepper (sometimes even a dollop of cream cheese).
* Boiled egg for the eyes.
* Sweet peppers for the nose and legs.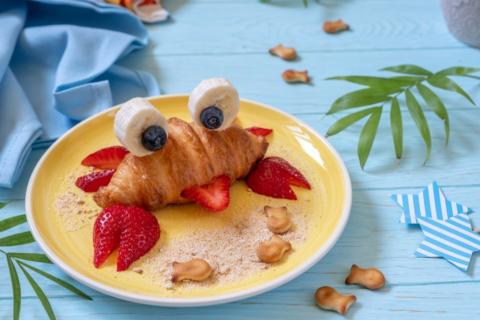 Croissant Crab
Croissant Crab
Croissants are not the healthiest option because they are made with butter and are high in calories, but they do offer a delicious boost to an active day for your child - maybe a weekend treat.
* The croissant can be filled with low fat jam or cream cheese.
* Bananas and blueberries for the eyes and strawberries for the pincers.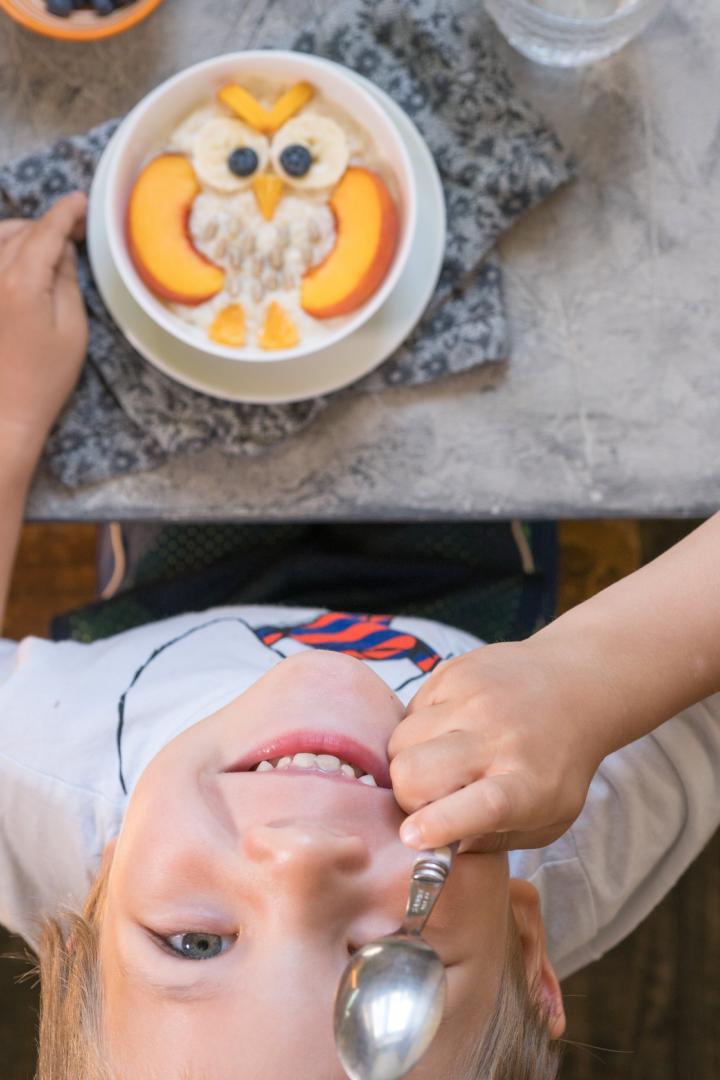 Owl Oats
Owl Oats
Oats are an excellent breakfast option as they are full of nutrients to sustain busy bodies.
* Use fruit for the eyes and wings: apple and kiwi for a green owl or bananas and nectarine or peach for an orange owl.
* Add some cashews and almonds for feathers and claws.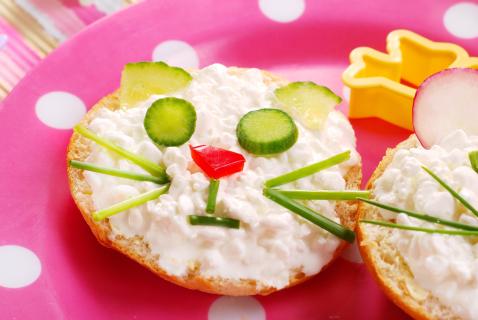 Bagel Kitty
Bagel Kitty
Wholewheat bagels are a great option and very easy to prepare, with a number of options for a filling.
* Add cottage cheese or cream cheese to the bagel.
* Cucumber for the eyes and ears, spring onions for the whiskers (if this is not an option then slivers of carrot).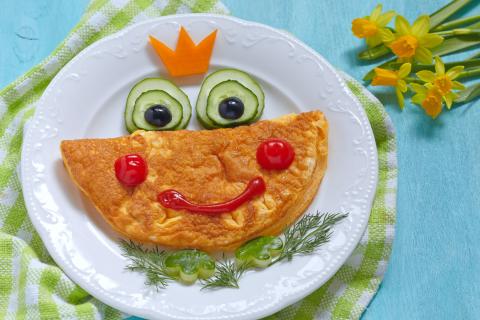 Froglette
Froglette
You can't go wrong with an omelette, which is high in protein and can be served with inconspicuous veggies. Fill it with mushrooms, tomato, ham and cheese.
* Cucumber and a black grape for the eyes.
* Carrot for the crown.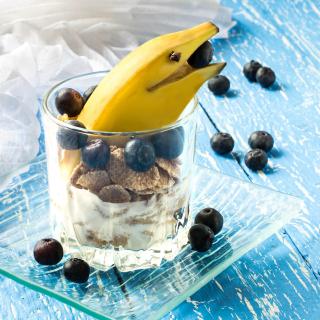 Dolphin Delicious
Dolphin Delicious
For cereal lovers, add some fibre flakes to some milk in a glass (no sugar).
* Cut a banana in half and split the stalk to create this fun dolphin playing with a ball.
* Add blueberries for the balls.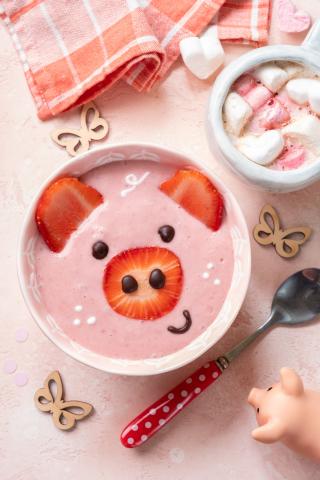 Pink Piggy Smoothie
Pink Piggy Smoothie
This smoothie is a quick, tasty and nutritious breakfast, particularly suitable on a hot day. You will need a high-powered blender, as it is quite thick and a normal blender will battle.
* Add your milk of choice (cows, almond, coconut, soy, etc.) to the blender.
* Throw in frozen strawberries and bananas and blend!
* Add strawberry pieces for ears and nose, and cut up blueberries for the nostrils, mouth and eyes.
Toasty Chicken Little
Here is a tasty, wholesome and filling breakfast!
* Prepare poached eggs and cut the sides off the eggs to keep a solid white piece for wings.
* Smash up the egg with a little mayonnaise and place in a small cup to create the body shape (chicken mayo would work, too).
* Add carrot slivers for the tail and beak, lettuce for the eyelashes, and two baked pretzel rings for the eyes.
* Pop on to a healthy slice of toast.
If you have other creative breakfast ideas, email them to us at tastebudbattle@contactmedia.co.za and you could not only win a spot prize, but your dish could be featured in our next Taste Bud Battle Cookbook.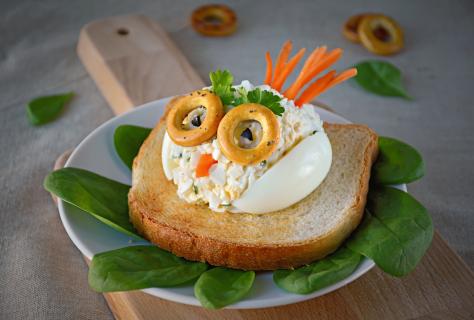 Toasty Chicken Little