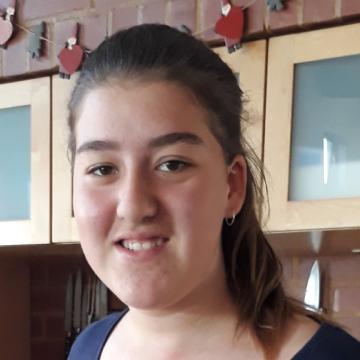 Galactic Dome with Zesty Clouds
LEMON BASIL SHORTBREAD COOKIES
1/2 cup + 2 tablespoons (125 grams) granulated sugar
zest of 1 lemon
4-5 large fresh basil leaves
1 and 1/2 sticks (6 ounces) unsalted butter, room temperature
1/2 teaspoon + 1/8 teaspoon kosher salt
1 and 3/4 cup + 3 tablespoons (270 grams) unbleached all-purpose flour
In a small food processor, combine the granulated sugar, lemon zest, and basil leaves. Pulse and process until the sugar is very fragrant and resembles wet sand, and the basil pieces are very, very small. The sugar will be lime green in color. Set aside two tablespoons of the lemon basil sugar in a small bowl for dusting the cookies during baking – cover with plastic wrap to prevent the sugar from clumping.
In the bowl of a stand mixer, fitted with paddle attachment, cream the butter and salt over medium speed for until smooth and creamy. Add the remaining lemon basil sugar to the bowl with the butter, and beat over medium-low speed for 2 minutes, or until fluffy. Scrape down the bowl once or twice with a spatula to ensure that all of the ingredients are evenly incorporated.
On low speed, add the flour in two additions, mixing over low speed until the flour is just absorbed, scraping down the bowl once or twice. The dough will be shaggy and loose.
Scrape the dough onto a clean work surface. Using the "fraisage" technique, use the heel of your hand to press down and 'smear' the dough onto the countertop. Push back together and repeat until smooth and the dough comes together. Using a bench scraper (preferably one with a ruler for measuring), press the block of dough into a 5-inch square block. Wrap tightly in plastic wrap and refrigerate for 2 hours, or until firm.
Preheat the oven (convection or gas) to 325 degrees Fahrenheit (160 C), with one rack in the lower third and one rack in the upper third position in your oven. Line two sheet pans with parchment paper or silicone mat. Remove the dough from the refrigerator, remove the plastic wrap, and place the block between two sheets of parchment paper. Using a rolling pin, hit the dough evenly with a rolling pin, until it begins to flatten. Turn and repeat. By hitting the dough, you are warming and flattening it slowly, and preventing the dough from cracking. Roll the dough into a 9-inch square. If the dough gets too soft during this process, slide the parchment onto the back of a sheet pan and refrigerate until firm.
Using a large, sharp knife and ruler, score the dough along both edges of the dough to form 2.25-inch-long x 1.5 inch-wide rectangles. Cut along the scores and transfer 12 rectangles to each sheet pan, setting the dough apart by at least one inch.
Sprinkle the tops of the dough lightly with the set aside lemon basil sugar. If the remaining sugar has started to clump, loosen it with your fingertips or re-process it in the food processor. Bake for 14-17 minutes (convection) or 15-18 minutes (standard), rotating and turning the pans halfway through, or until the edges of the shortbread are a pale golden brown. Allow the cookies to rest on the sheet pans for 5 minutes, than transfer to a wire rack to cool completely. Cookies can be stored in a covered container for up to 3 days.

For Blueberry Gelée:
1 1/2 cups (8 ounces) blueberries
1/4 cup granulated sugar, divided
3 teaspoons lemon juice, divided
1 1/2 sheets leaf gelatin*
2 tablespoons water, plus more for blooming gelatin
Combine blueberries, 2 tablespoons sugar, and 1 1/2 teaspoons lemon juice in a small saucepan. Bring to a simmer over medium heat, smashing berries slightly as you stir, until blueberries are softened and bursting.
Transfer to a blender or food processor (take caution when blending hot liquids) and purée until completely smooth. You should have 1 cup of blueberry purée.
Measure out 1/2 cup of purée and place back into saucepan. Put the remainder in a jar or airtight container and refrigerate it for later (you will need it for the blueberry mousse).
Cut gelatin sheets into 1-inch strips and submerge in cool water for at least 5 minutes to soften. If using powdered gelatin, sprinkle 1 1/2 teaspoons over 2 tablespoons of cool water.
Add remaining 2 tablespoons sugar and 1 1/2 teaspoons lemon juice, along with 2 tablespoons water to saucepan with purée. Heat until it just barely begins to bubble.
Wring out softened gelatin with your hands, squeezing out as much water as you can (for powdered gelatin, just add it straight to the pan, liquid and all). Add to saucepan with warm blueberry mixture and whisk until completely dissolved.
Pour blueberry mixture into 1-inch silicone sphere molds. Alternatively, you can use a parchment-lined cake or baking pan (about 8 inches in size). Line with parchment, leaving handles overhanging the sides to allow for easy removal of the set gelatin. You'll cut 'coins' of gelée out of this larger piece, instead of using small half-spheres in your cakes.
Refrigerate overnight until completely set, then gently remove from molds (it might help to freeze for 20 or 30 minutes to make the spheres easier to remove).

For Mousse:
3 sheets leaf gelatin
1/2 cup blueberry purée
1/2 cup mascarpone cheese, at room temperature
1/4 cup granulated sugar
3/4 cup whipping cream
1/2 teaspoon vanilla extract
1/4 teaspoon almond extract
pinch fine sea salt
Cut gelatin into 1-inch strips and submerge in cool water to soften.
Meanwhile, rewarm reserved 1/2 cup blueberry purée in a saucepan over medium heat until it is once again smooth (whisk it vigorously to break up any remaining chunks left after refrigeration). Wring out water from softened gelatin and add to warm blueberry purée; whisk until smooth. Set aside and let cool to lukewarm.
In a bowl, whisk room temperature mascarpone with sugar, salt and extracts until smooth and paste-like. Add lukewarm blueberry mixture and whisk until smooth.
In a clean bowl or the bowl of a stand mixer, beat heavy cream until it holds soft peaks. Add 1/3 of cream to the blueberry mixture and fold to lighten, then add the entire blueberry mixture to the bowl with the cream and fold until fully incorporated.
To assemble your cakes, spoon or pipe the mousse into silicone molds, not quite all the way full. Gently press a gelée sphere, curved side down, into the top of each mousse-filled mold. Scrape with an offset spatula to make the top perfectly level with the top of the mold. Finally, cut out rounds of sponge cake exactly the same size as the base of the molds and press onto the top of the mousse. Freeze at least 3 hours or overnight until completely firm.
Before you make the glaze, remove cakes from molds and place on a frozen cookie sheet lined with parchment paper. Return to freezer until just before glazing.

For Mirror Glaze:
6 sheets leaf gelatin
1 cup sugar
2/3 cup corn syrup or glucose syrup
1/2 cup water
1/2 cup sweetened condensed milk
7 ounces good quality white chocolate, finely chopped
Cut gelatin into 1-inch strips and submerge in cool water for at least 5 minutes to soften. Place white chocolate in a heat-proof bowl and set aside.
Combine sugar, corn syrup, and water in a saucepan and bring to a boil over medium heat until sugar is completely dissolved and mixture is clear.
Remove from heat, then add gelatin (squeeze out as much water as possible first) and whisk until dissolved. Whisk in sweetened condensed milk. Pour hot mixture over chopped white chocolate and let sit for 30 seconds, then stir until chocolate is completely melted and mixture is smooth (you can also use an immersion blender if you have one to expedite this process, just try not to mix air bubbles into the glaze if possible).
Let glaze cool, stirring occasionally, until glaze reaches approximately 95 degrees F on an instant-read thermometer. The glaze needs to be the correct temperature or it will not form a thick enough layer on the outside of the cakes.
When the glaze reaches 95-96 degrees, add powder or gel food coloring as desired. Darker colors tend to look particularly striking with this glaze technique. You can also divide your glaze up into multiple colors and then swirl them if you'd like.
Remove cakes from freezer and place on a parchment lined cookie sheet, elevated off the sheet using small jars or cookie cutters (ideally something smaller in diameter than the cake itself so the glaze can drip off). You may also want to cut out small rounds of cardboard (I used an old bakery box) to place under each cake to make them easier to transfer. If you have more than 6 or 8 individual cakes, I recommend working in two batches. You can always rewarm the glaze if it gets too cool (do so gently over a double boiler or in very short intervals in the microwave).
Pour glaze generously over cakes, taking care to ensure there are no bare spots left. Allow the excess glaze to drip off for 5 or 10 minutes, then gently scrape the edges to remove any remaining drops. Carefully transfer cakes using a small offset spatula to cardboard cake rounds or small pieces of parchment paper for easy movement. Any leftover glaze can be scraped up and refrigerated in an airtight container for later use.
Glazed cakes will keep in the refrigerator for up to 5 days. Let come to room temperature before serving.

No Churn Lemon Basil Ice Cream
2 c heavy whipping cream
1 14 oz. can sweetened condensed milk
2 lemons (zest only)
12-15 fresh basil leaves
1 tsp vanilla extract
pinch of sea salt, optional
Over medium heat, combine basil leaves, zest of one lemon and cream in a small sauce pan. Stir several times and allow to heat for about 8-10 minutes. Remove from heat and cover. Chill in refrigerator until cold again. (About 2 hours)
Once cream is chilled, remove basil leaves and toss out. In a medium bowl, beat cream until it makes stiff peaks when you remove the mixer. Set aside.
In another bowl, whisk together condensed milk, vanilla and salt if desired. Slowly fold in the whipped cream into the condensed milk and very gently allow the two to combine.
Fold in half of the other lemon's zest and transfer to a freezer safe container. Sprinkle the rest of the zest on top and freeze for about 4-6 hours.
Before serving, allow ice cream to sit out for about 10 minutes before spooning out, especially if it's been in the freezer for much longer than 6 hours. Enjoy!