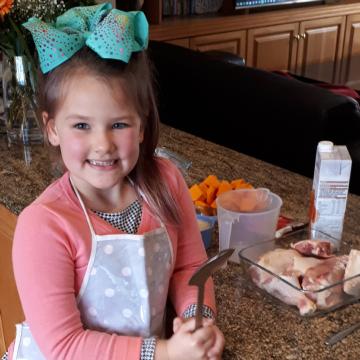 Butternut and feta quiche
Ingredients:
1/2 cup cooked butternut in cubes
1/2 cup feta in cubes
1/2 cup grated cheese
1 caramalised onion
3 eggs
200ml milk
2ml salt
1ml paprika
1ml dry parsley
Fresh parsley for garnish

Crust:
1 cup flour
2.5ml salt
1/4 cup olive oil
1/4 cup ice water

Beat the eggs and milk together and mix in the rest of the ingredients.

For the crust:
Mix the flour and salt together, in a seperate bowl mix the oil and water and add to the flour and salt. Mix with a fork to form a soft dough. Press into a small oven proof dish. Fill with quiche mixture and bake for 30 minutes at 180°C.