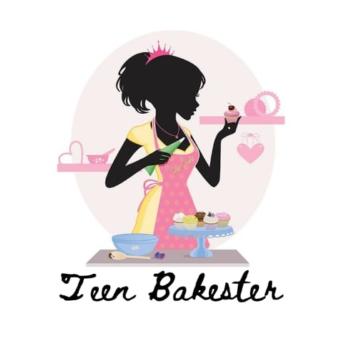 Berry Mousse Entremet
BERRY MOUSSE ENTREMET

Berry Gelée
125g strawberries
125g raspberries
30g sugar

6g gelatin powder
30g water
Leave to bloom

Bring the berries to a boil and puree with a stick blender.
Add the gelatin mixture to pureed berry mixture. Stir continuously till dissolved.
In a 7inch round tin put foil. Put the mixture in and refrigerate for +- 2 hours till set.

Sponge (base)

2 large eggs, separate add vanilla essence to egg yolks
½ cup sugar
187.5g sifted flour
1.5 tsp baking powder
¼ cup oil
¼ cup boiling water

Mix the boiling water and oil in a bowl and leave aside

Beat egg whites till stiff. Add sugar gradually while still beating. After all sugar has been mixed in add yolks one at a time. Mix well. Stop the beater and add the dry ingredients and oil and water mixture. Add little at a time. Use beater on high for a few seconds then gently mix with a spatula. Ensure there are no lumps.
Grease a flat pan. +-34 cm
Bake at 180° for +- 15mins

Once the cake is cooled cut 6cm discs

Once the jelly has set cut 4cm discs

Berry Mousse

250ml Woolworths whipping cream
150g Lancewood full fat cream cheese, bring to room temperature
Vanilla essence
3tbls icing sugar
100g white chocolate (melt keep aside)

Beat cream cheese with vanilla essence.
Beat whipping cream and icing sugar till soft peaks are formed.
Once melted chocolate has cooled fold it into the cream cheese.
Then fold the cream cheese mixture into the whipping cream.

Berry Syrup
62.5g raspberries
62.5g strawberries
2tbls sugar
Bring to a boil

3g gelatin powder
15g cold water
Leave to swell

Add gelatin mixture to Berry mixture
Stir till dissolved
Sieve the berry mixture
Fold liquid berry syrup into the cream mixture

DO NOT OVER MIX

In a silicon mould put 1tbls of the mousse. Place a jelly disc over. Then top it up with more mousse. Make sure there are no spaces.
Place the base over.

Freeze overnight.

Mirror Glaze

150g liquid glucose
150g sugar
75g water
150g white chocolate (Cut into pieces)
100g condense milk

15g gelatin
5tbls water
Allow to bloom

Boil glucose syrup, water and sugar
Bring to a temperature of 103°

In a jug add chocolate pieces gelatin mixture and condense milk.
Pour the boiled mixture into the jug
Blend well with a stick blender

Add pink gel food colouring
Make sure there are no air bubbles
Working temperature 28°-32°

Remove domes from moulds. Place on a cup and pour glaze over
Refrigerate for 30 mins.
Decorate with white chocolate shavings on the bottom edges.

Enjoy!