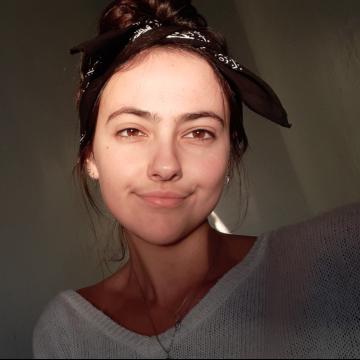 Apple Crumble
•8 golden delicious apples
•160ml sugar
•10ml cinnamon
•30ml cake flour
•30ml butter (melted)
CRUMBLE:
•90ml butter(cut into small blocks)
•250ml cake flour
•5ml cinnamon

METHOD:
Heat oven to 180°C
Peel the apples and place them into a bowl with cold water and a pinch of salt to prevent them from turning brown.
Slice the apples into tiny pieces.
Place into a mixing bowl and add the sugar, cinnamon, cake flour and the melted butter and mix together.
Spoon the mixture into a ovenproof dish.
For the topping (the crumble):
Mix the flour, cinnamon and sugar in a mixing bowl.
Dice the butter into small pieces and add it into the mixture.
Dice the butter into the mixture untill it resembles crumbs of bread.
Spoon the mixture ontop of the apples and putt in the oven for 30min.