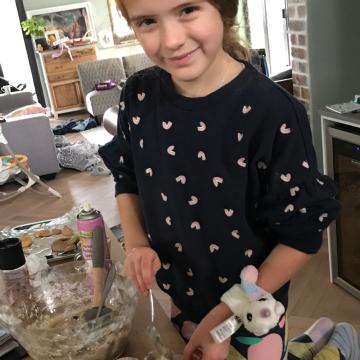 AVAs CORN SALSA boats
We love CORN! It's actually so interesting that Scientifically (big word for a 7 year old yes!) corn is 3 in 1 - it's a fruit! A veg! And a grain!

Chop CORN
Chop red and yellow PEPPERS
Squeeze 2 Tbls LEMON juice
Add feta cheese (we used sundried TOMATO flavor)
Place in LETTUCE cups/boats
Salt n Pepper
Serve as starters!!!